Observations on the win over Cincinnati, 36-14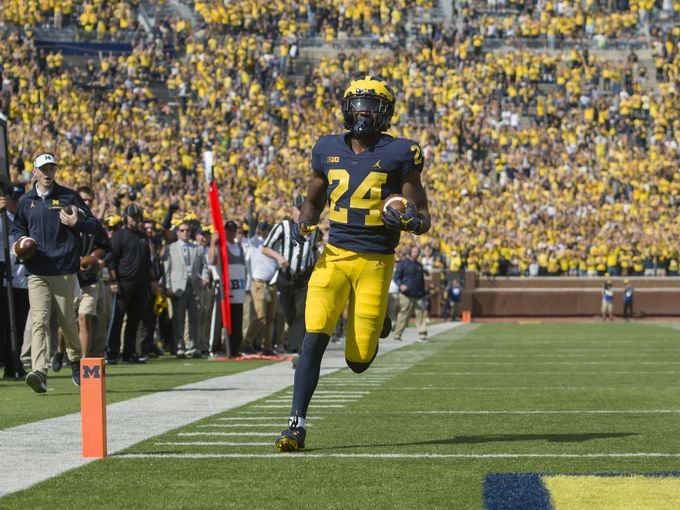 Michigan gained only two red zones for 6 points as the offense didn't impress anyone! Cincinnati converted two red zones for 14 points. The Wolverines scored 14 points off two Bearcat turnovers while Cincinnati scored 7 points off two Michigan turnovers.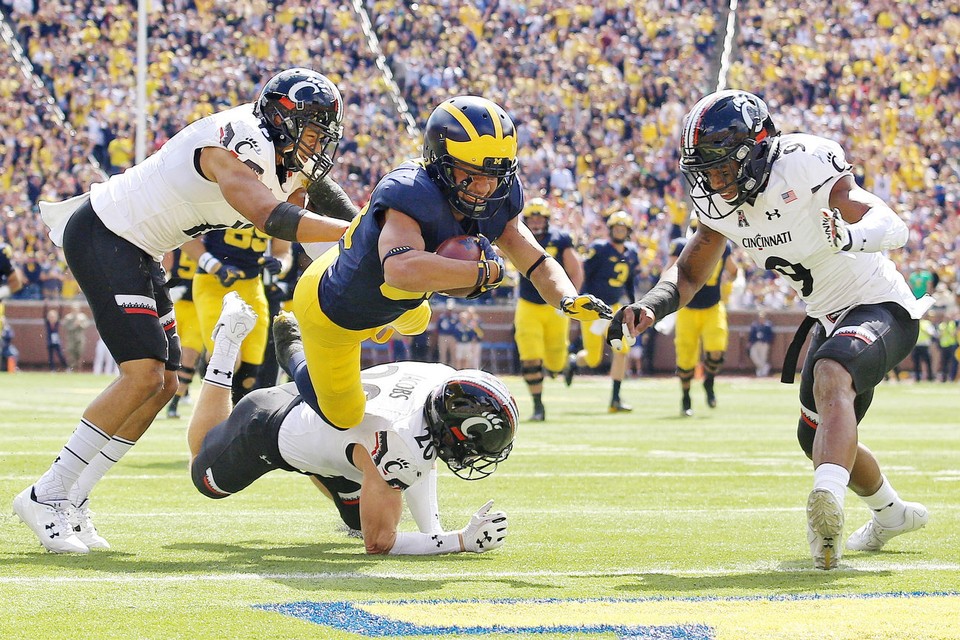 Offense looked bad! The Wolverines gained 193 net rushing yards, 414 yards of total offense with 16 first downs, and are 5 of 16 in 3rd and 4th down conversions. We were forced into 7 punts with 2 turnovers, and two field goal attempts. Wilton Speight was 17 of 29 for 221 yards, 2 TDs, but had two fumbles; one in the red zone that resulted in a field goal, and another that was a turnover. Ty Isaac got his first start, and had 20 carries for 137 yards. Donovan Peoples-Jones ran a jet sweep for 44 yards resulting in the red zone opportunity. Chris Evans has 5 carries for 17 yards. Tarik Black had 4 receptions for 11 yards, Grant Perry had 4 catches for 66 yards, and Kekoa Crawford had 4 receptions for 83 yards including a 43 yard TD on the first drive of the game. Except for the first drive of the game, Cincinnati had great cover on our receivers much of the day; Jaylyin Minor led the Bearcats with 11 tackles.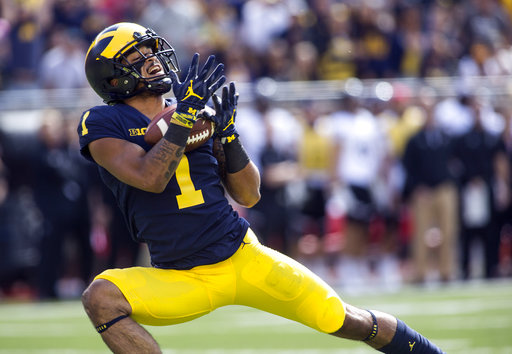 Defense played solidly! We held Cincinnati to 200 total net yards, 68 on the ground with 13 first downs and only 6 of 20 in 3rd down conversions. Tyree Kinnel had 9 tackles plus a 28 yard interception for a TD. Devin Bush had 7 tackles. Khaleke Hudson had 6 tackles including 2 sacks. Hayden Moore was only 15 of 40 for 132 yards and he was sacked 3 times with 2 interceptions. We held the Bearcats to 7 "3 and outs," and forced them into 10 punts. We had 4 sacks and 4 quarterback hits, but did give up two touchdown drives.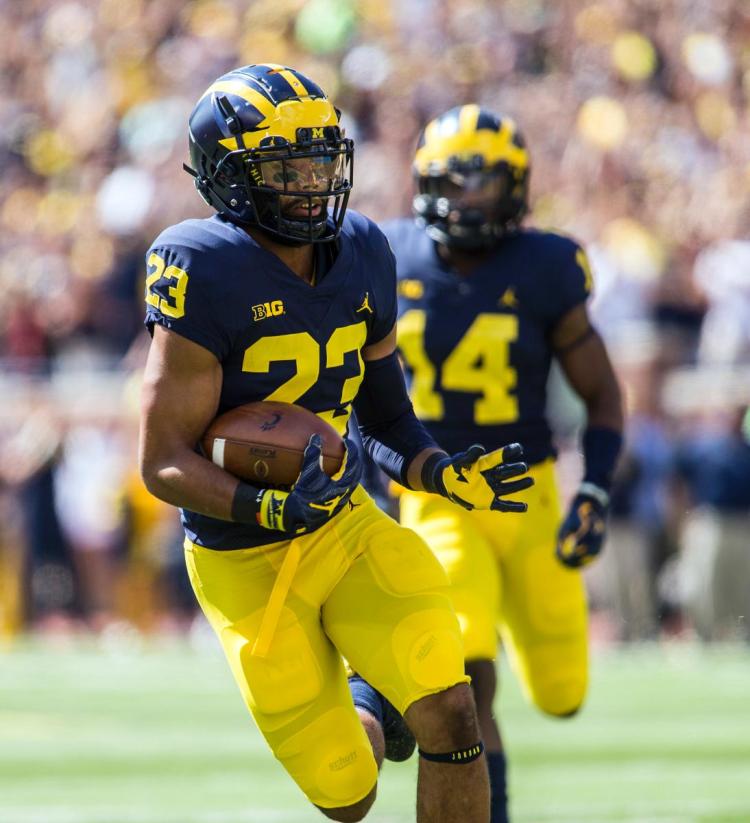 Special Teams had two field goals by Quinn Nordin. James Foug boomed 7 kickoff with 6 touchbacks, and Nate Schoenle looked great on kickoff and punt coverage. Kekoa Crawford had 4 kickoff returns for only 76 yards. Donovan Peoples-Jones had 3 punt returns for 19 yards, but was replaced in the second half by Grant Perry. Will Hart had a miserable day with 7 punts for a 39.1 yard average with 3 inside the 20; however he shanked two 21 yard punts at a critical stage of the game in the 3rd quarter when we needed to see more poise. Only 30 seconds separated the teams with possession time in favor of Michigan, but Cincinnati has a 4 play advantage.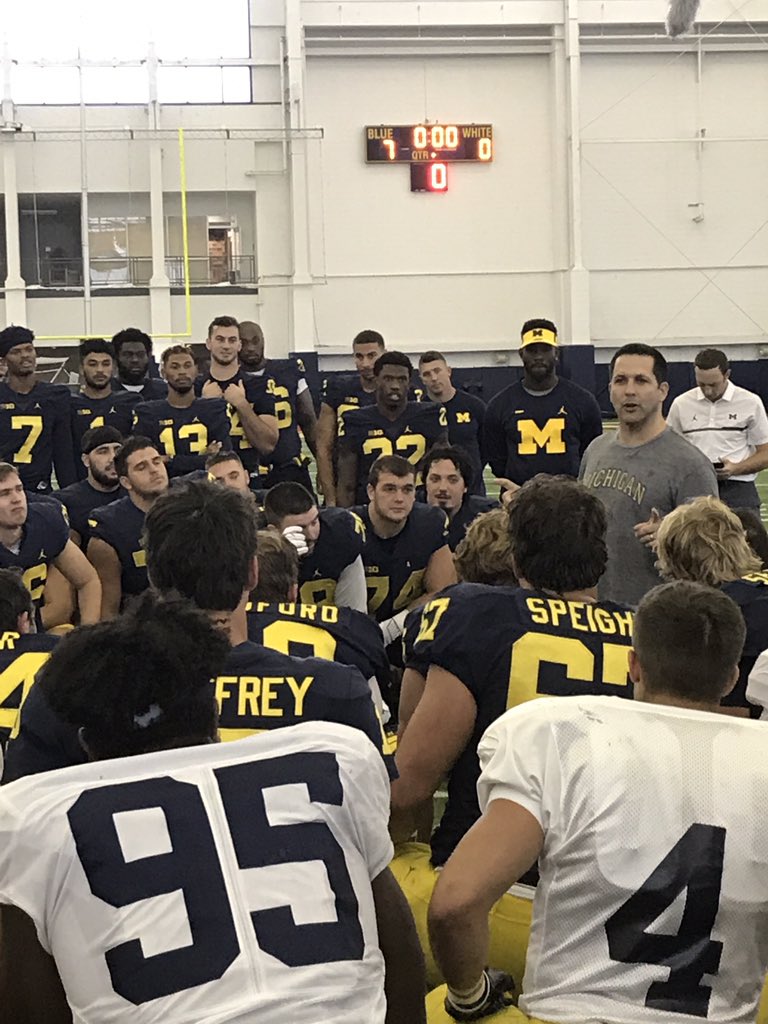 Michigan has some work to do this week to prepare for Air Force and the first Big Ten road game at Purdue! We've got a strong defense, but an offense with many question marks. Go Blue!