Observations on the win over Maryland, 35-10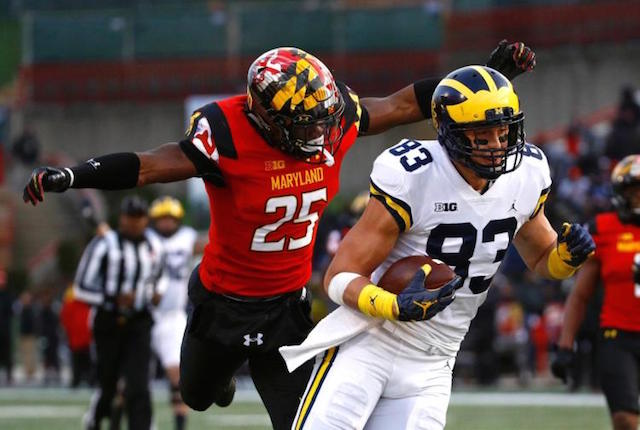 Michigan converted 6 red zones into 28 points, and scored 7 points off 2 Terrapin turnovers plus a blocked punt. Maryland gained 10 points in 3 red zone opportunities.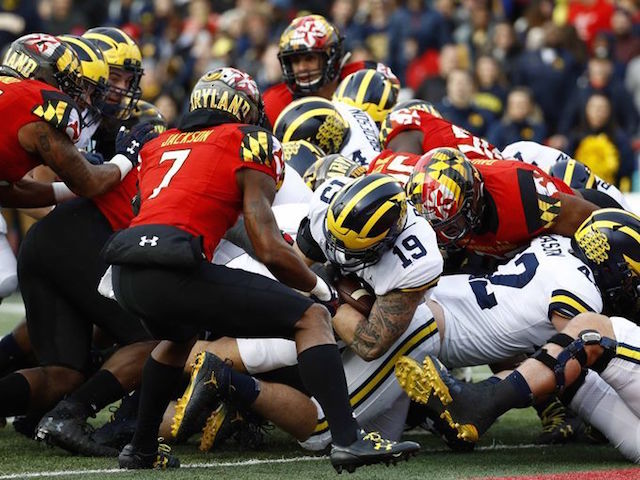 Offense gained 16 first downs, 305 net yards with 160 on the ground, and was 4 of 11 in 3rd down conversions. Karan Hidgdon rushed 10 times for 50 yards and caught two passes for another 48 yards; he left the game early in the 3rd quarter with an ankle injury and didn't return. Chris Evans ran 15 times for 80 yards and 2 TDs plus caught 2 passes for 29 yards. Henry Poggi ran for the first time of the season with a 2 yard TD. Brandon Peters threw for 9 of 18 for 145 yards and 2 TDs. Zach Gentry caught 3 passes for 63 yards and a TD. Sean McKeon caugh a 3 yarder for the other TD.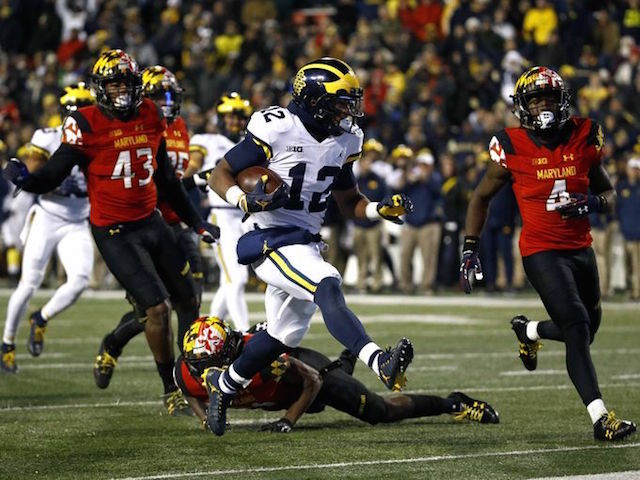 Defense was led by Mo Hurst with 9 tackles including a sack; Tyree Kinnel had 10 tackles, and Khaleke Hudson had 7 stops along with a 22 yard interception. Maryland gained 15 first downs, 340 net yards with 180 on the ground. Lorenzo Harrison led the Terps with 12 carries for 81 yards including a 36 yarder. Ryan Brand was 16 of 35 for 136 yards for a TD plus 2 interceptions. Maryland dominated time of possession by 5 minutes which gave them 14 more offensive plays, and was 6 of 20 in 3rd and 4th down conversions; the Terps dominated the 3rd quarter with 148 yards including 99 on the ground with 7 minutes time of possession advantage.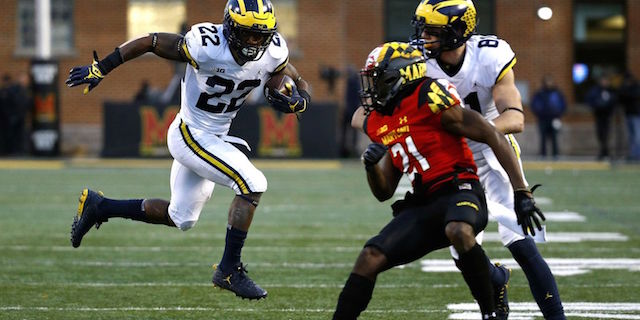 James Foug was solid on 6 kickoffs, and kickoff return squad held the Terrapins in check in 5 of those 6 returns; kickoff tackles included 2 each by Mike Wroblewski and Joe Hewlett while Jordan Glasgow, Foug, and Ben St. Juste also contributed. Josh Metellus blocked a punt in the second quarter that resulted in a red zone opportunity converted into a TD. Quinn Nordin continues his slump with another miss, this time from 31 yards out just before the end of the half; the miss resulted in a verbal exchange with Coach Harbaugh. Donovan Peoples-Jones failed to call off Benjamin St. Juste again when the ball came near him, and it almost resulted in another turnover. Brad Robbins punted 5 times for a 42.4 yard average with one inside the 20, and we missed getting a fumble recovery on one of those. Donovan Peoples-Jones had an 8 yard punt return, and Ambry Thomas had 2 kickoff returns for 31 yards.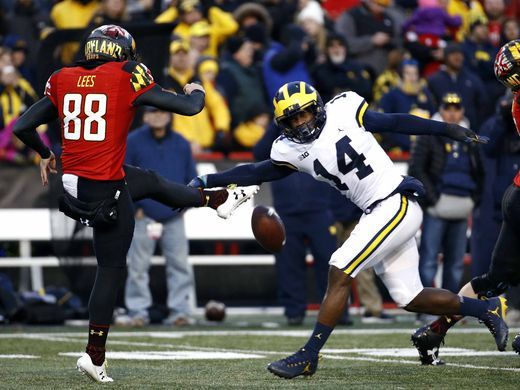 Bring on the Undefeated Badgers! Go Blue!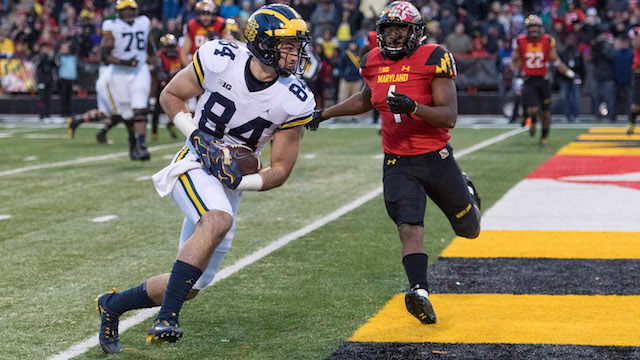 Observations on the first half with Maryland Harbaugh on November 6 Post Game Press Conference Player Participation Box Score Highlights