Observations on the loss to Ohio State, 20-31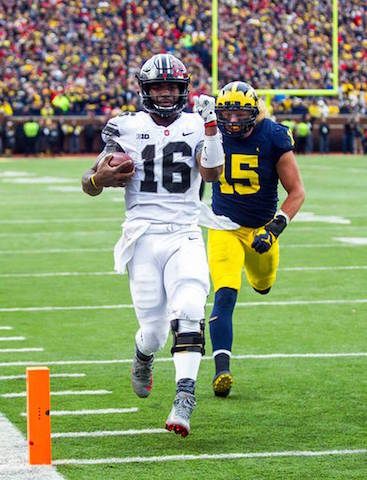 Michigan converted 3 red zone opportunities for 20 points; Ohio State converted 2 red zones for 14 points, and capitalized 9 big plays, 3 for TDs. Ohio State scored 7 points off one late Michigan turnover.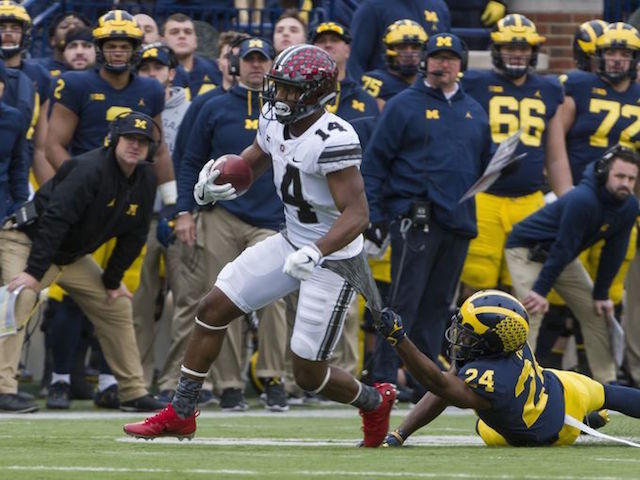 Offense gained 287 yards, 111 on the ground with 16 first downs in 68 plays. John O'Korn was 17 of 32 for 195 yards and a TD, and interception with one sack. Where was he throwing the ball on first down with 2:47 to go? We were 9 of 18 on 3rd down and 4th down conversions. We did better than expected offensively, but not enough especially in the 4th quarter when we needed to. Chris Evans ran 11 times for 68 yards plus caught 5 passes for 34 yards; Karan Higdon ran 11 times for 55 yards and caught one pass for 9 yards. Zach Gentry had 2 receptions for 32 yards. Kekoa Crawford caught 2 passes for 57 yards. Khalid Hill caught a pass for 10 yards, and ran 5 times for 11 yards and a TD. Sean McKeon caught 2 passes for 6 yards including a TD. Eddie McDoom caught 2 passes for 28 yards. Denzel Ward led the Buckeye defense with 8 tackles. Sam Hubbard had 2.5 sacks with 5 tackles, and Jordan Fuller added 3 tackles and an interception.
C. J. Barrett led the Buckeye offense wtih 15 runs for a net of 67 yards and a TD while being sacked twice and losing 17 yards with a fumble recovery. Barrett ended his Ohio State career, 4-0, against the Wolverines. J.K. Dobbins gained 101 net yards on 15 carries for a TD. Mike Weber gained 57 yards on 12 carries for their final TD. The Bucks gained 226 yards on the ground with 17 first downs; we couldn't stop their running back particularly in the second half when we needed to. We forced them into 6 punts with 5 drives going "3 and out;" they were 8 of 16 in 3rd down conversions. Duane Haskins sparked Ohio State in the 3rd quarter as they took a 21-20 lead as he went 6 of 7 for 94 yards, and ran 3 times for 24 yards. K.J. Hill caught 2 passes for 53 yards; those 3rd down crossing patterns of 29 and 24 yards killed us. Marcus Baugh caught a 25 yard TD pass, and Austin Mack caught a 27 yarder to convert a crucial 3rd down. Michael McCray and Rashan Gary led the defense with 10 tackles each, and Chase Winovich had 9 stops; Gary had 2 sacks and Winovich had one. Ohio State gained a 3 minute time of possession advantage for the game negating our 3 minute advantage from the first half by a 6 minute advantage in the second half while we ran 5 more offensive plays. In the final result, our defense was good, but not good enough; they couldn't stop Ohio State enough on 3rd down, and couldn't stop their backup quarterback from converting big plays. We gave up 9 plays of 20+ yards including 3 TDs. Our inability to create a turnover was also a big factor; the dropped interception by Josh Metellus in their first red zone in the second quarter could have changed the outcome of this one.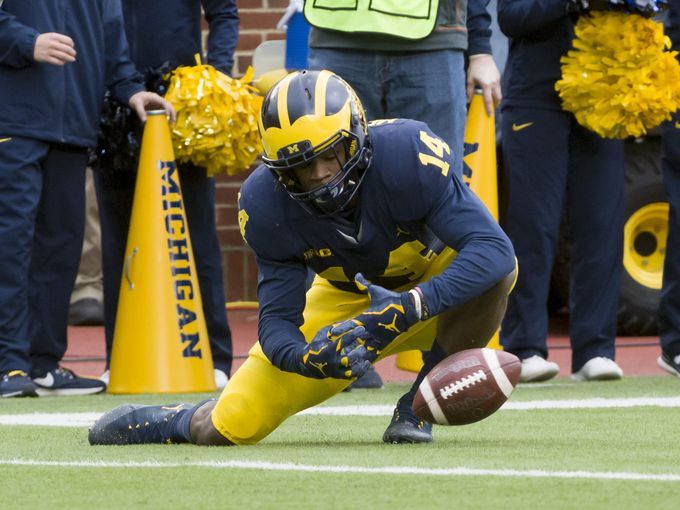 Special Teams really messed up! Nordin had an extra point blocked as it ruined our 3rd quarter momentum. Sean Nurnberger hit one of two field goals to give a 5 point advantage, 7 to 2. We punted 7 times, but our punt coverage was not good as K.J. Hill returned 3 for 27 yards. Donovan Peoples-Jones gained 42 yards on a punt return that set up a red zone score.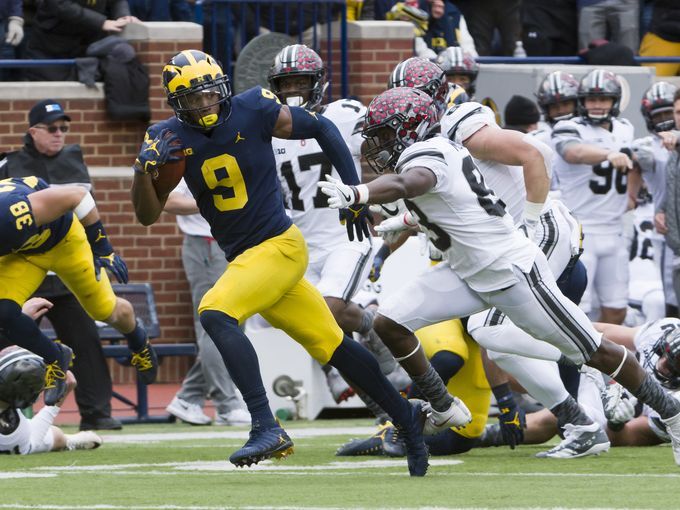 Our 8-4 Wolverines will probably play Stanford, USC, Washington or Washington State in the Holiday Bowl in San Diego! It was a disappointing season with a frustrating finish; this team could have been much, much better. Offensive play calling was good for the most part up until the final drive; how we can call a post pattern on the first play with both of their safeties deep was not smart. The miscommunication or poor read by O'Korn with a wide open Crawford on a hook was something in the 12th game, and most important game, that is unacceptable, and it cost us the opportunity to finish this one with a possible, 27-24, win. Urban Meyer is now 6-0 in this series while our $7 million dollar man, Jim Harbaugh, is 0-3.