Michigan Athletic Scandals:
Mustafa Muhammad accused of sexual misconduct by four women
University of Michigan Athletic Team Physician Robert Anderson sexually abused at least 850 Wolverine Athletes, 1969-2003, with more than 1000 lawsuits filed; Athletic Director Don Canham, 1968-1988, and Football Coach and Athletic Director, Bo Schembechler, 1969-1992, knew about the abuse and failed to act along with many other coaches including Newt Loken, Rick Bay, etc. (CNN Story) MLIVE A 240 page report outlines the investigation. Regents Report
Zavier Simpson was suspended for one game following an accident he has in on January 26, 2020 after borrowing Athletic Director Warde Manuel's wife's car, and smashing into a utility pole at the corner of Forest &Hill at 3:03 a.m. following a home loss to Illinois. Following the accident, the Michigan Wolverine Basketball Captain gave a false name to the police.
Chris Evans dismissed from the Michigan Football Team after Academic Misconduct; he was reinstated for the 2020 Season
O'Maury Samuels appeared in District Court on December 12 for domestic violence and malicious destruction of property; the domestic violence charges were dropped in a plea deal in exchange for a guilty plea for malicious destruction of property
Fergus Connolly, Michigan Director of Performance Science, was arrested on March 5, 2018 for a DUI at First & Mosley at 11:50 a.m.
Nate Johnson, 19, arrested and pled guilty to domestic violence assault on September 30, 2017; he was sentenced to 4 days in jail and 6 months probation
Kelvin Grady held in marijuana conspiracy charge
Jourdan Lewis pleads Not Guilty to Domestic Violence Charge (Lewis Found Not Guilty)
Grant Perry suspended twice during 2016 season; he pled guilty to a felony charge of resisting arrest on June 28, 2017 and the sexual assault charges filed on December 22, 2016 were dropped
Harbaugh suspends Shelton Johnson and Ahmir Mitchell; Mitchell transfers to Rutgers
Logan Tuley-Tillman dismissed on September 10 (Illegally Videotaping Sex)-he transferred to Akron, then Texas-El Paso
Cleveland Browns suspend Offensive Line Coach Andy Moeller Indefinitely (Browns and Moeller Part Ways)
Dennis Norfleet dismissed in May, suspended, and then transfers to Tuskegee in August
Director of Football Operations Jim Minick Suspended Indefinitely after DUI (Minick Video)
Graham Glasgow Suspended Again (lived with Grandmother)
Chris Webber to soon release book and documentary on Fab 5
Frank Clark Arrested for Domestic Violence (Details) Clark Update
Taylor Lewan cops a plea, and gets 12 month probation in Assault caper
Michigan Grad and large donor, Samuel Wyly, guilty of fraud (files bankruptcy after being ordered to pay $455 million) IRS now seeks $2 billion in back taxes
Jack Johnson, former M Hockey Player, files for bankruptcy
Jimmy King in arrears on child support again
B.J. Askew is $267,000 behind in child support payments
Grant Mason charged with stolen vehicle
Michigan Board of Regents sued by the Detroit Free Press for Violating Open Meetings Act
Michigan among 55 colleges under Federal Investigation for violating sexual assault investigation mandates
Csonte York suspended indefinitely, and is under police investigation (York Dismissed on August 18 following July 18 Incident at Scorekeepers during Ann Arbor Art Fair)
Darryl Stonum threatens girlfriend with hammer and knife (Stonum Convicted)
Recruit Shaun Crawford Suspended, then decommits from Michigan
Graham Glasgow arraigned on Drunk Driving Charges (Glasgow, Dannemiller and 6 others part of a Drunken Ride) Glasgow Sentenced
David Terrell Arrested on drug, battery charges (Acquitted)
Leslie Rockymore arraigned on Drugs for Sex case
Michigan Rape Case Leaves Many Unanswered Questions (JohnUBacon) Former UM Staffer helped keep Gibbons story in public eye Student Gov't Investigation
Brendan Gibbons Expelled for Violation of Sexual Misconduct Policy (Story)
Will Hagerup gets 3rd suspension, offers public apology
J.T. Floyd, Brandin Hawthorne and Will Hagerup Suspended for Outback Bowl
Denard Robinson pleads Guilty to Driving on a Suspended/Revoked License
Corwin Brown gets Suspended Sentence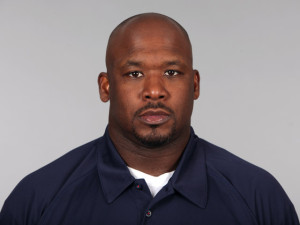 Fitzgerald Touissaint Suspended after DUI (pleads guilty to driving visually impaired)
Frank Clark Suspended after Home Invasion Charge (pleads guilty) (Clark Reminisces About Fight and Flight)
Will Campbell gets 3 Months Probation for Damaging Car Hood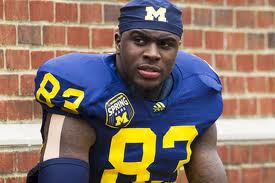 Jerald Robinson appears in court, warrant cancelled (Pleads guilty to a misdemeanor) Leaves team December, 2012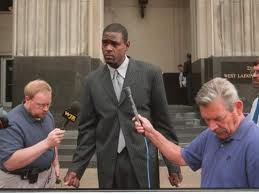 Josh Furman Suspended Indefinitely, faces April 23 Court Date for 3 Charges (Aquitted on all 3 counts) Transfers to Oklahoma State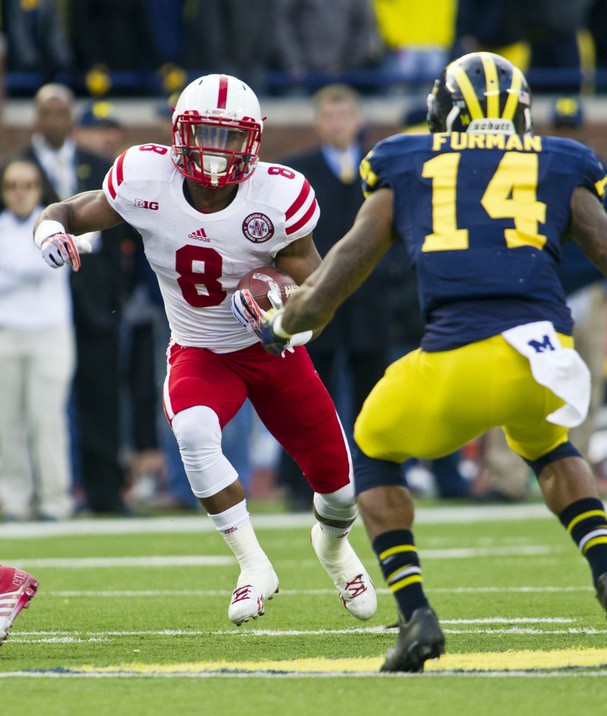 Marvin Robinson charged with 2nd degree home invasion (Court appearance November 16) ESPN story (July 23rd Trial Date after 4 postponements)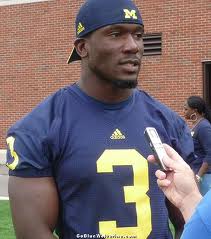 Darryl Stonum Dismissed from Team (moves to Baylor)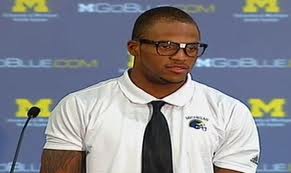 Stonum Sentenced to 2 Years Probation, Suspended 1 Year Jail Term (10 Days in Jail for Violating Probation)
Darryl Stonum blows 2nd DUI, Suspended Indefinitely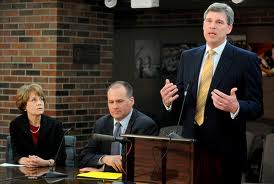 David Brandon Statement on NCAA Findings: 3 Years Probation for NCAA Violations, Self-Imposed Penalties
Jamie Morris loses job in Michigan Athletic Department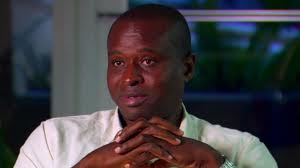 Rumeal Robinson guilty of Fraud Scheme
Stonum puts 3 Days in the Washtenaw County Jail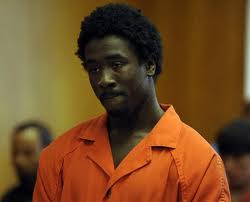 Robbie Thornbladh enrolls in work/jail program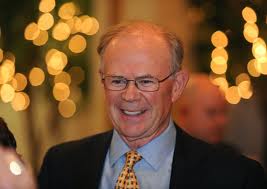 Bill Martin Assaults Student-Employees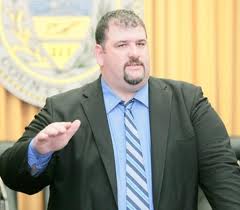 Greg Skrepenak faces 3 Years in Prison
James Whitley pleads no contest to aggravated assault, rape charge dropped