Observations on win over Purdue, 28-10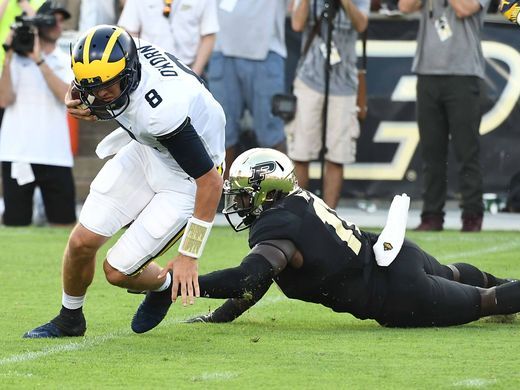 Michigan converted three red zone trips into 3 touchdowns with 21 points. Purdue managed 10 points in two red zone opportunities, one from a turnover.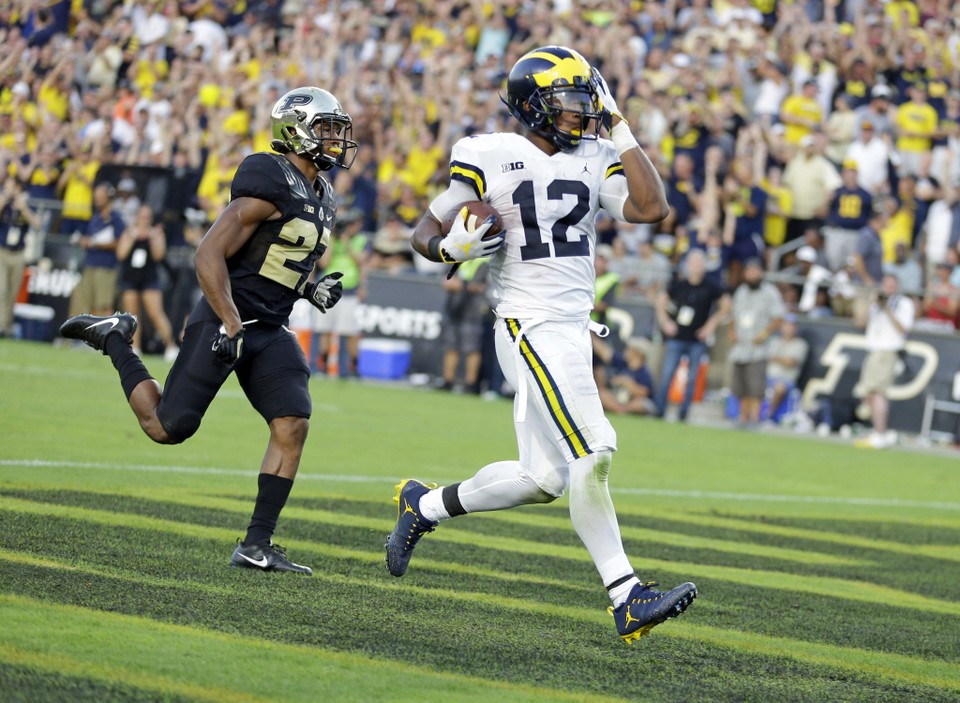 John O'Korn was the Player of the Game for Michigan; he eluded a sack early in the 3rd quarter by Antoine Miles on a critical 3rd down, and led the offense down the field with an 11 play, 86 yard touchdown drive as the Wolverines took a 14-10 lead; Purdue could not respond. O'Korn hit 18 of 26 passes for 270 yards with a TD. Our offense clicked for 23 first downs, 419 net yards, and dominated time of possession by 18 minutes which resulted in a 24 offensive play advantage. We were 7 of 16 in 3rd and 4th down conversions. Chris Evans also came off the bench to gain 97 yards in 14 carries for 2 TDs. Sean McKeon was O'Korn's favorite target as he caught 5 passes for 82 yards. Zach Gentry caught 3 for 48 yards and a TD. Grant Perry caught 3 for 39 yards. We gave up 4 sacks, but looked like a different offense with O'Korn leading the group.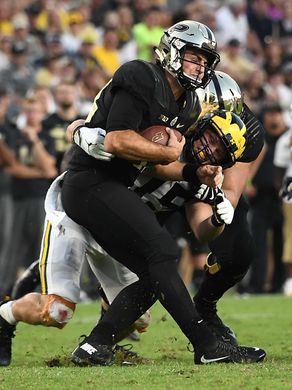 Defense completely throttled the Purdue Offense. We held the Boilermakers to 9 "3 and outs," forced 6 punts, zero of 12 in 3rd down conversions, 9 first downs, and held them to 189 net yards with only 30 on the ground. They hit 13 of 30 passes for 159 yards and a TD. Chase Winovich led the defense with 6 tackles including 3 sacks. Devin Bush also had 6 tackles plus a sack. We overcame two turnovers and a halftime deficit with a stout defense that gave our offense the ball again and again; the Wolverines outgained the Boilermakers in the second half, 292 to 10.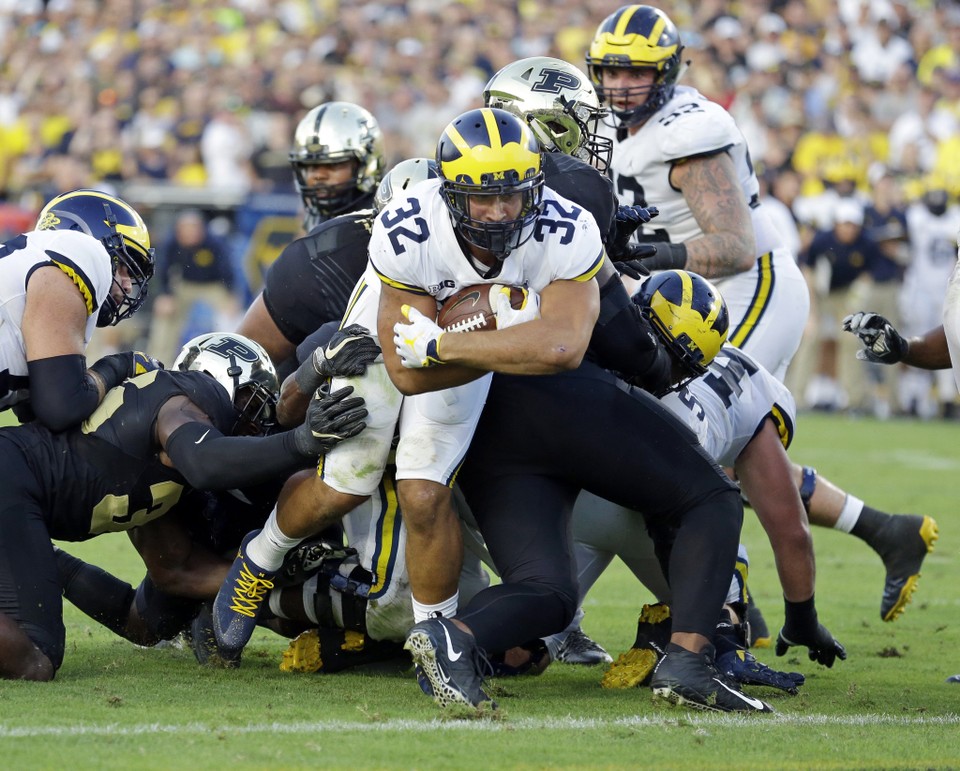 Special Teams were solid! James Foug and the kickoff coverage team continue to excel. Brad Robbins replaced Will Hart as punter, and averaged 40.6 yards on 7 punts. Purdue took 10 penalties for 82 yards and had two players ejected for targeting.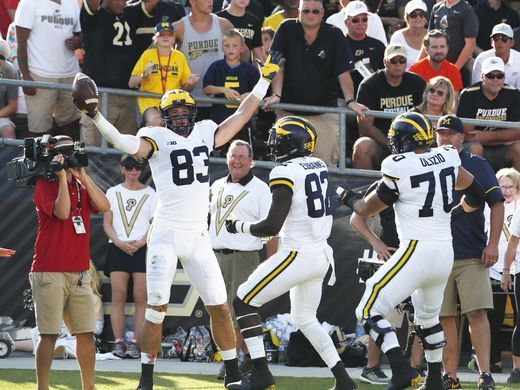 We need a week off to regroup before we take on the Spartans!
Observations on the first half with the Boilermakers, 7-10 Box Score Player Participation Post Game Press Conference Highlights Jim Harbaugh on September 18