Observations on the loss to Wisconsin, 10-24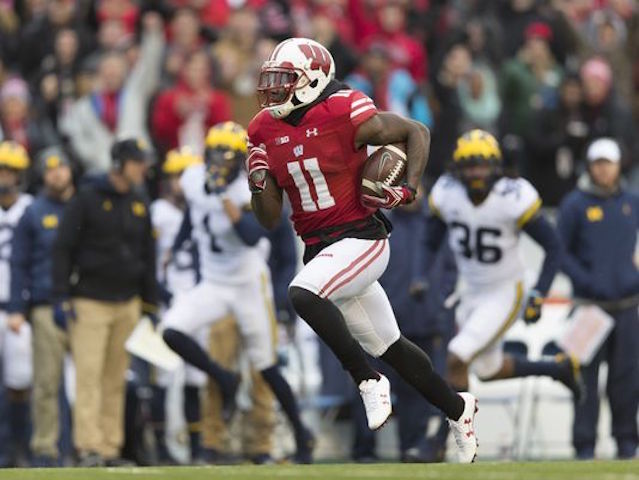 Michigan could only score 10 points in three red zone opportunities with 3 points off one Badger turnover; Wisconsin scored 10 points in two red zone trips with no points off one Wolverine turnover. We score 21 points in 3 red zones, and it would have been a whole different outcome.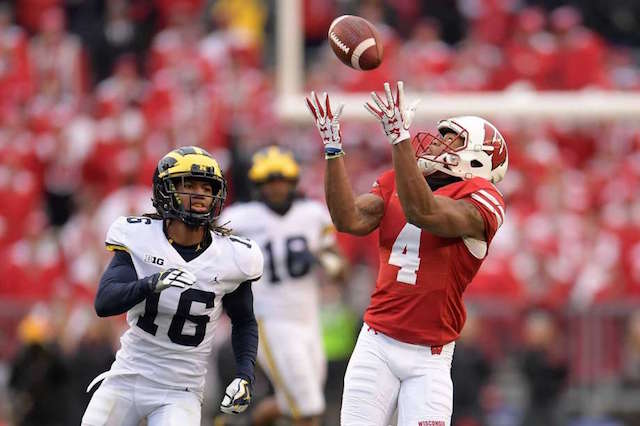 Offense gained 234 yards, only 58 on the ground, 13 first downs, and were 5 of 17 in 3rd and 4th down conversions with 14 possessions with 9 punts. Brandon Peters was 9 of 18 for 157 yards with a red zone turnover, and had to leave the game late in the 3rd quarter after a sack; the Badger defense rocked Peters with 2 sacks and 5 quarterback hits. Zach Donovan Peoples-Jones caught 4 passes for 64 yards. Sean McKeon had 2 catches for 23 yards. Chris Evans had 11 carries for 25 yards plus a 19 yard reception, but there was no running game against a stout Badger defense with quick linebackers who refused to give up the edge. T.J. Edwards led the Wisconsin defense with 11 tackles, 2.5 for loss including a sack, a quarterback hit and a pass break up. Ryan Connelly had 10 tackles. Ben Mason scored Michigan's only TD in the first half.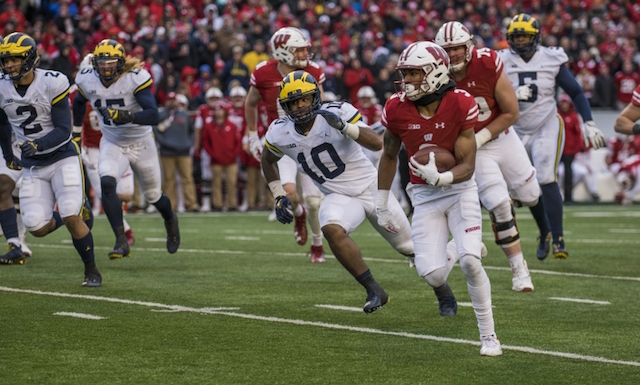 The defense allowed the Badgers 325 yards, 182 on the ground, 14 first downs with 5 of 15 in 3rd down conversions. Jonathan Taylor carried 19 times for 132 yards including a 52 yarder. Kendric Pryor got 3 carries for 38 yards including a 32 yard TD. Alex Hornibrook hit 9 of 19 for 143 yards, one TD with one interception by Devin Bush. A.J. Taylor caught 3 passes for 79 yards including a 25 yard TD plus a 51 yarder. We forced 8 punts, a turnover, 3 sacks, and held the Badgers with 5 "3 and outs;" however, we gave up too many big plays in the second half especially in the final 6 minutes of the 3rd quarter. Wisconsin gained a 3 minute time of possession advantage by holding the ball nearly 11 minutes in the 4th quarter, but Michigan ran 4 more offensive plays. Khaleke Hudson had 9 tackles including 1.5 sacks and a quarterback hit. Josh Metellus had 9 stops, and Tyree Kinnel had 8; one reason why the safeties had to make so many tackles was because our linebackers couldn't get off blocks, and only were in on 9 tackles on the day. We are not getting enough production from our linebacking corps: Bush, McCray and Furbush/Uche; the interception by Bush was great, but these guys are not filling gaps and/or holding the edge like we saw with the Badger linebacking corps.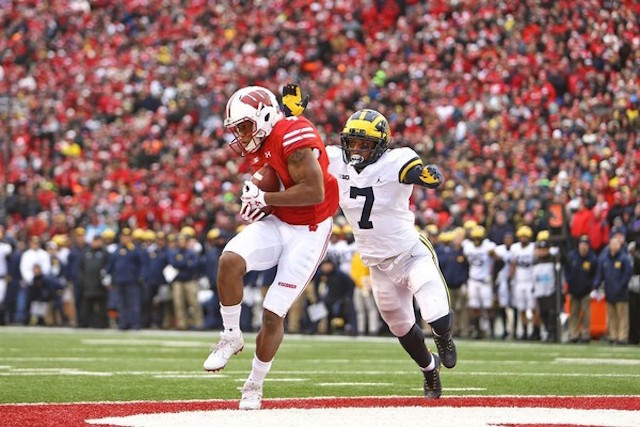 Special Teams were bad, very bad! Brad Robbins had 9 punts with 4 downed inside the 20; however, his short punt of 36 yards was returned for a TD from the 50 by Nick Nelson, and Nelson also had an 18 yard return. Our net punting continues to be a sore spot as we are ranked amongst the worst in the nation. Cameron Cheeseman almost sent one snap over Robbins head; he was replaced by Andrew Robinson. Kickoff team was solid allowing 45 yards in 3 returns. Quinn Nordin hit his only field goal attempt. Jordan Glasgow was in on 3 tackles. In the end, Wisconsin outscored us on special teams, 10-3.
This team will finish 8-4 after losing to Ohio State in the finale, and probably end up in the Holiday Bowl as the 6th best Big Ten Team behind Northwestern, Michigan State, Penn State, Ohio State and Wisconsin! It is a sad and disappointing end to a season that had lots of promise, but poor performance and poor coaching with talented players has led to this team's many problems. To start, on offense, we never could develop an offensive line that could get the job done with quality opponents; we have had way too many pass protection problems consistently throughout the season, and the problems today resulted in an injured quarterback. We couldn't run or pass protect against quality opponents; all the teams we have defeated have losing records. Against good defenses, we've put up 10, 13, and 10 points in losses to Michigan State, Penn State, and Wisconsin. We never could find a "go to guy" although Donovan Peoples-Jones and Sean McKeon have given their best to be that guy. On defense, we have played solidly most of the season, but just like today, we played stout defense for 2 and a half quarters; however, we couldn't get the job done after taking a 10-7 lead as we let the Badgers come right back and take the lead. Also, this defense, as great as they played today and most of the season, has been very, very poor in the red zone all season long including today. Greg Mattison told the team that a good defense is good in the red zone, and doesn't give up big plays; this defense has not measured up to that. Our safety play is extremely sloppy and disappointing; although Josh Metellus and Tyree Kinnel are probably the best we have, they are simply not very good safeties. We really missed LaVert Hill today, and the long 51 yard completion to A.J. Taylor late in the 3rd quarter that led to their first red zone really broke our back.
To close out this season's recruiting in February, 2018, it is obvious to me that we need to get a new punter; neither Will Hart or Brad Robbins have show they can get the job done. We also need to get some new wide receivers, some GOOD ones, and also on the Chrismas list would be SAFETIES!!! GO BLUE!!!