Schedule 26-12, 14-8 in the Big Ten, Big Ten Tournament Champions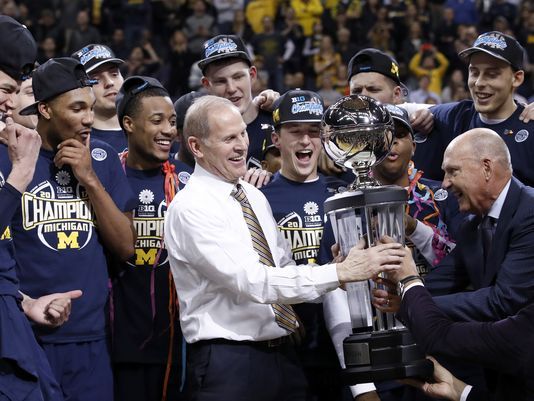 Could we get Mo Bamba???
Oregon ends Michigan's Run, 69-68
Michigan sinks #10 Louisville for a spot in the Sweet Sixteen vs. Oregon
Michigan beats Oklahoma State in a shoot out, 92-91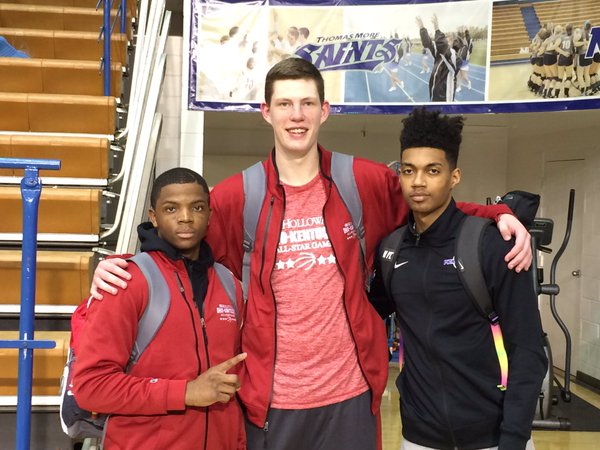 John Beilein, 2007-2017, passes Johnny Orr as winningest Head Coach in Wolverine Basketball History with 211 wins, 61% win percentage; he is approaching 700 wins as a College Head Basketball Coach, 1975-2017
Michigan wins Big Ten Tournament Championship over #2 Wisconsin, 71-56
Michigan edges Minnesota, 84-77
Michigan outlasts #1 Purdue in Overtime, 74-70
Michigan whips Illinois, 75-55, after Plane Accident
Michigan hustles past Nebraska, 93-57
Northwestern end Michigan's Run, 67-65
Michigan whips #14 Purdue, 82-70
Michigan sneaks past Rutgers, 68-64
Michigan loses to Minnesota in overtime at Minneapolis, 83-78
Michigan beats #11 Wisconsin, 64-58
Michigan clobbers Michigan State, 86-57
Buckeyes beat Wolverines, 70-66
Spartans beat Wolverines, 70-62
Michigan Thumps Indiana, 90-60
Michigan proves it can be a "Blue Collar" Team with win over Illinois, 66-57
Michigan loses on the road to #17 Wisconsin, 68-64
Michigan outscores Nebraska, 91-85
Michigan Blown Out by Illinois, 85-69
Michigan loses at home to #25 Maryland, 77-70
Beilein wins 200th at Michigan with comeback win over Penn State, 72-69
Michigan loses Big Ten opener in overtime at Iowa, 86-83
Beilein wins 750th with victory over Furman, 68-62
Michigan loses to #3 UCLA, 102-84
Michigan loses 15 point lead in loss to Virginia Tech, 73-70
Michigan wins 2K Classic with win over SMU, 72-54
Michigan defeats Marquette, 79-61
David DeJulius commits to Michigan
Brooks, Livers, Poole Signed for 2017-2018
Isaiah Livers pledges for 2017-2018
Eli Brooks pledges for 2017-2018
Michigan completes 2016-2017 Roster with addition of Matthews and Walk-on Wright-Jones
Matthews commits and will be eligible for the 2017-2018 season after transfer from Kentucky
Kam Chatman follows Alexander to Detroit
Spike Albrecht transfers to Purdue
Billy Donlon and Saddi Washington picked as new Basketball Assistant Coaches
Inside Michigan Basketball: Episode 1 Episode 2 Episode 3
Beilein contract extended through 2021, will make $3.37 Million Yearly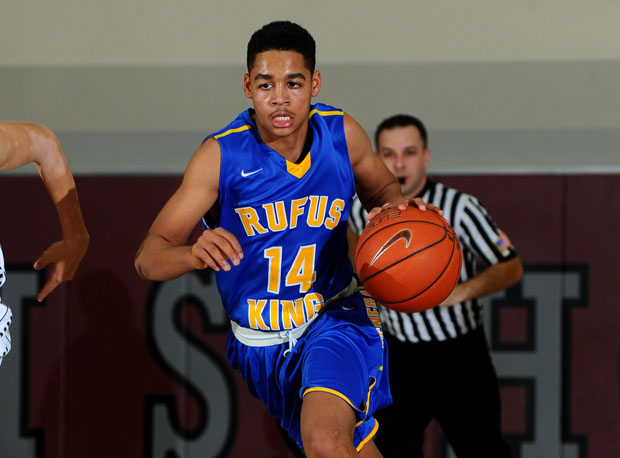 Jordan Poole commits on October 23
Steve Fisher Under Investigation Again
NCAA approves 30 second clock and other rule changes for 2015-16
Sports Illustrated Analysis of NCAA Basketball Transfers and Commitment Patterns of Top 100 Recruits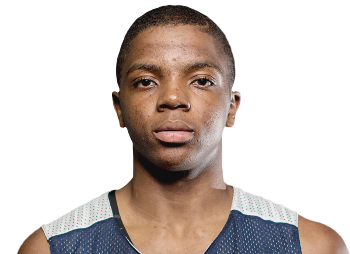 Roy Tarpley dies at the age of 50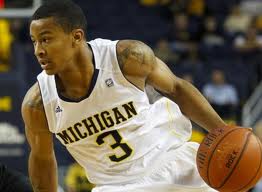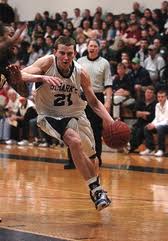 Michigan Men's Basketball Yearbook and Record Book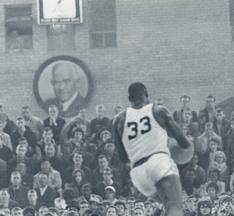 The Honored Five: Cazzie Russell, Bill Buntin, Rudy Tomjonavich, Phil Hubbard and Glen Rice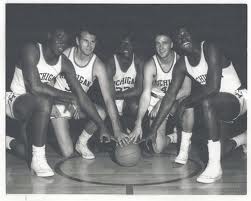 40th Anniversary of 1974 NCAA Runner-Up Team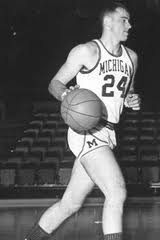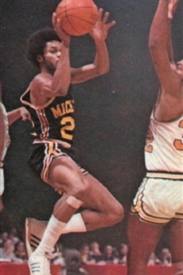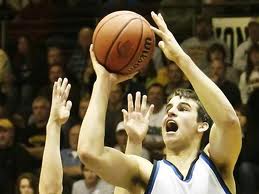 Coach Beilein Letter regarding Hatch Family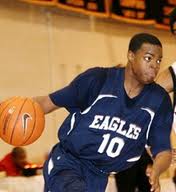 Michigan Basketball Development Center: $23.2 million for 50,000 sq.ft.
2017 Line-Up
Chris Weber still delusional after all these years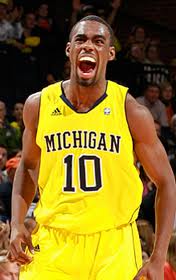 Basketball Team Championships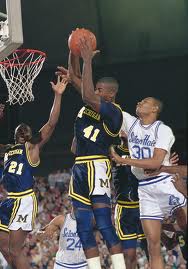 NCAA Championship: 1989 (20 year Reunion)
NCAA Regional Champions: 1964, 1965, 1976, 1989, 1992, 1993, 2013
National Invitational Tournament: 1984, 1997, 2004 (NIT Postseason)
Big Ten Champions: 1921, 1926, 1927, 1929, 1948, 1964, 1965, 1966, 1978, 1985, 1986, 2012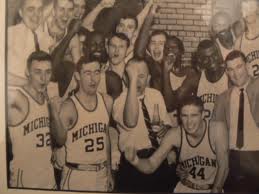 Big Ten Tournament: 1998
Due to NCAA sanctions, the University of Michigan has vacated the records from the 1992 Final Four, the 1992/93, 95/96, 96/97, 97/98 and 98/99 seasons. Games affected are: 170 total games, 113-57 overall games, 50-36 Big Ten, 7-4 NCAA, 5-0 NIT and 4-1 Big Ten Tournament. It also reflects vacating the 1992 Final Four appearance; the 1997 NIT Championship; 1993, 1996 and 1998 NCAA tournament appearances; and the 1998 Big Ten Tournament championship.
Wikipedia Michigan Men's Basketball Scandal
History of Michigan Basketball
(Through The Years)
Michigan Basketball Statistics Archive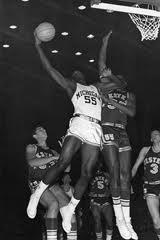 Annual Year by Year Records (Update) (Accolades and Honors)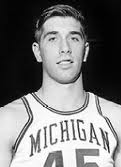 Michigan All Time Record vs. Opponents (Update) (Series Records)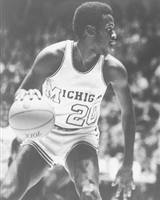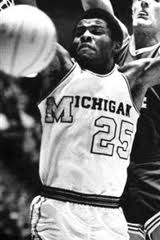 Scout Top 75 Basketball Recruits for 2015-2016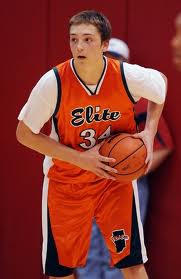 Rivals Top 150 Basketball Recruits for 2015-16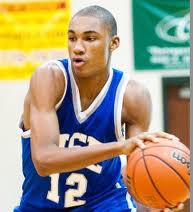 Head Coach: John Beilein (JohnBeilein.com)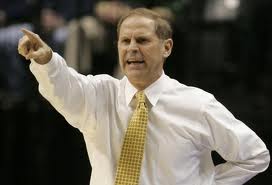 John Beilein Radio Show
Assistant Coach: Billy Donlon
Assistant Coach: Jeff Meyer
Assistant Coach: Saddi Washington
Director of Basketball Operations: W
aleed Samaha
Basketball Strength & Conditioning Coach: Jon Sanderson
Big Ten Network
Big Ten Basketball
Big Ten Basketball Media Guide
Big Ten Basketball History
(Michigan in the Big Ten Tournament)
Big Ten Basketball Blog
NCAA Basketball
NCAA Men's Basketball Record Book
(Michigan in the NCAA Tournament)
NCAA Men's Basketball Final Four Record Book
NCAA Men's Finest Basketball Record Book
NCAA Basketball Rules
NCAA Basketball Rules Case Book
Michigan Wolverine Women's Basketball
Excel Sports Officiating
Former Basketball Players in NBA
(Michigan and Pro Basketball)
NBA
USA Basketball
Basketball Hall of Fame
Maize Rage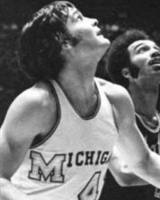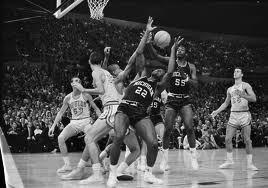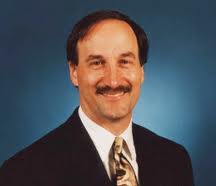 Michigan Basketball Chat/Discussion/Message Boards/Stories (UMHoops.com)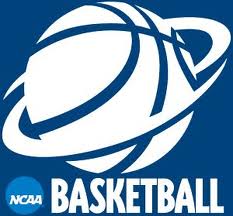 Conference

Team

Team
NCAA Tournament Appearances
Final 4
NCAA Tournament Wins
Wins

Player(s)

Coach(es)

Notes

PAC 10

UCLA

11

45

18

99

1701

Kareem Abdul-Jabbar

Wooden

1964-75: 10 Championships including 7 consecutive 1967-73

SEC

Kentucky

8

54

17

120

2052

n/a

Rupp

ACC

North Carolina

5

46

18

112

2033

Michael Jordan

Smith

Big 10

Indiana

5

39

8

64

1475

n/a

Knight

ACC

Duke

5

39

15

105

0

n/a

Krzyzewski

Big 12

Kansas

3

44

14

97

2037

n/a

Brown

Big East

Connecticut

4

29

4

56

0

n/a

Calhoun

Big East

Louisville

3

41

10

75

0

n/a

Pitino

Big 10

Michigan State

2

25

9

63

0

Magic Johnson

Heathcote/Izzo

Big East

Cincinnati

2

25

6

40

0

Oscar Robertson

Jucker

Big 12

Oklahoma State

2

24

6

38

0

n/a

Iba

ACC

North Carolina State

2

20

3

32

0

n/a

Valvano

SEC

Florida

2

14

4

29

0

n/a

Donovan

WCC

San Francisco

2

16

3

21

0

Bill Russell

Woolpert

Big East

Syracuse

1

37

4

61

0

n/a

n/a

Big East

Villanova

1

34

4

49

0

n/a

n/a

Big 10

Ohio State

1

24

10

45

0

n/a

n/a

Big East

Georgetown

1

27

5

45

0

n/a

n/a

PAC 10

Arizona

1

28

4

45

0

n/a

n/a

Big 10

Michigan

1

19

7

48

1406

Glen Rice

Strack/Orr/Frieder/Beilein

Runner-Up in 1965, 1976, 1992, 1993, and 2013

SEC

Arkansas

1

29

6

40

0

n/a

n/a

ACC

Maryland

1

23

2

38

0

Len Bias

n/a

Mountain West

Utah

1

27

4

35

0

n/a

n/a

Big East

Marquette

1

29

3

34

0

n/a

n/a

Mountain West

UNLV

1

18

4

33

0

n/a

Tarkanian

Big 10

Wisconsin

1

17

2

21

0

n/a

n/a

PAC 10

California

1

15

3

19

0

n/a

n/a

CUSA

Texas El-Paso

1

17

1

14

0

n/a

n/a

PAC 10

Oregon

1

10

1

12

0

n/a

n/a

Atlantic 10

LaSalle

1

11

2

11

0

n/a

n/a

Horizon

Loyola-Chicago

1

5

1

9

0

n/a

n/a

Mountain West

Wyoming

1

14

1

9

0

n/a

n/a

Patriot

Holy Cross

1

12

2

7

0

n/a

n/a

n/a

CCNY

1

2

2

4

0

n/a

n/a

Big 10

Illinois

0

29

5

38

0

n/a

n/a

Big 12

Oklahoma

0

26

4

35

0

n/a

n/a

Big 12

Texas

0

33

3

33

0

n/a

n/a

Big 10

Purdue

0

24

2

33

0

n/a

n/a

CUSA

Memphis St.

0

32

3

32

0

n/a

n/a

Big 12

Kansas State

0

25

4

31

0

n/a

n/a

Atlantic 10

Temple

0

29

2

31

0

n/a

n/a

Big East

Notre Dame

0

34

1

30

0

n/a

n/a

ACC

Wake Forest

0

24

1

28

0

n/a

n/a

Big 10

Iowa

0

27

3

27

0

n/a

n/a

Big East

St. Johns

0

27

2

27

0

n/a

n/a

CUSA

Houston

0

26

5

26

0

n/a

n/a

SEC

LSU

0

24

4

24

0

n/a

n/a

Big East

West Virginia

0

0

2

24

0

n/a

n/a

Big East

Pittsburgh

0

0

1

24

0

n/a

n/a

ACC

Georgia Tech

0

0

2

23

0

n/a

n/a

ACC

Virginia

0

0

2

22

0

Ralph Sampson

n/a

ACC

Boston College

0

0

0

22

0

n/a

n/a

Big 12

Missouri

0

0

0

22

0

n/a

n/a

Big East

DePaul

0

0

2

21

0

n/a

n/a

PAC 10

Stanford

0

0

2

21

0

n/a

n/a

SEC

Alabama

0

0

0

20

0

n/a

n/a

Atlantic 10

Xavier

0

19

0

19

0

n/a

n/a

Sunbelt

Western Kentucky

0

0

1

18

0

n/a

n/a

Atlantic 10

St. Joseph's

0

0

0

18

0

n/a

n/a

PAC 10

Washington

0

0

1

17

0

n/a

n/a

SEC

Tennessee

0

0

0

16

0

n/a

n/a

Big East

Seton Hall

0

0

1

15

0

n/a

n/a

WCC

Gonzaga

0

0

0

15

0

n/a

n/a

Big East

Providence

0

0

2

14

0

n/a

n/a

Atlantic 10

Dayton

0

0

1

14

0

n/a

n/a

Horizon

Butler

0

0

2

13

0

n/a

n/a

Ivy

Princeton

0

40

0

13

0

n/a

n/a

Ivy

Pennsylvania

0

0

1

13

0

n/a

n/a

PAC 10

Arizona State

0

0

0

13

0

n/a

n/a

PAC 10

USC

0

0

2

12

0

n/a

n/a

PAC 10

Oregon State

0

0

2

12

0

n/a

n/a

Mountain West

BYU

0

26

0

12

0

n/a

n/a

SEC

Auburn

0

0

0

12

0

n/a

n/a

Big 10

Minnesota

0

0

1

12

0

n/a

n/a

ACC

Florida State

0

0

1

12

0

n/a

n/a

CUSA

Tulsa

0

0

0

12

0

n/a

n/a

MVC

Bradley

0

0

2

11

0

n/a

n/a

Atlantic 10

Massachusetts

0

0

1

11

0

n/a

n/a

SEC

Mississippi State

0

0

1

11

0

n/a

n/a

WCC

Santa Clara

0

0

1

11

0

n/a

n/a

Ivy

Dartmouth

0

0

2

10

0

n/a

n/a

CUSA

Southern Methodist

0

0

1

10

0

n/a

n/a

WAC

New Mexico State

0

0

1

10

0

n/a

n/a

Big 12

Colorado

0

0

2

9

0

n/a

n/a

MVC

Creighton

0

0

0

9

0

n/a

n/a

SEC

Vanderbilt

0

0

0

9

0

n/a

n/a

Big 10

Penn State

0

0

1

9

0

n/a

n/a

Big 12

Texas A&M

0

0

0

9

0

n/a

n/a

MVC

Wichita State

0

0

1

8

0

n/a

n/a

ACC

Clemson

0

0

0

8

0

n/a

n/a

SoCon

Davidson

0

0

0

8

0

n/a

n/a

Patriot

Navy

0

0

0

8

0

n/a

n/a

n/a

Oklahoma City

0

0

0

8

0

n/a

n/a

Big 12

Texas Tech

0

0

0

8

0

n/a

n/a

Atlantic 10

North Carolina-Charlotte

0

0

1

7

0

n/a

n/a

SEC

Georgia

0

0

1

7

0

n/a

n/a

CUSA

Alabama-Birmingham

0

0

0

7

0

n/a

n/a

Big West

Long Beach St.

0

0

0

7

0

n/a

n/a

Mountain West

New Mexico

0

0

0

7

0

n/a

n/a

Big Sky

Idaho State

0

0

0

8

0

n/a

n/a