The Longest Coaching Search in Michigan Athletic History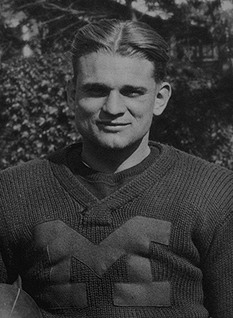 Harry Kipke
Prior to 1978, the longest head coaching search in the University of Michigan Athletic History began on December 11, 1937 when the Board of Regents fired Harry Kipke, former Wolverine All-American football and three-sport star, 1921-1923, who played for Athletic Director Fielding Yost, and became head football coach, 1929-1937, after one season as the Spartan's Head Coach; his teams won four conference titles in a row plus two National Championships, 1929-1933; however, lackluster performances, 1934-1937, sealed his fate. Ralph Aigler, University of Michigan Law Professor since 1910 and faculty representative, 1917-1955, conducted over thirty personal interviews over the next two months until he finally hired Herbert Orin "Fritz" Crisler, a former University of Chicago Maroon three-sport star, 1919-1921, who coached the Princeton Tigers, 1932-1937, after coaching the Wolverine's arch-rival at that time, the Minnesota Gophers, 1930-1932. Crisler was hired on February 9, and completed his assistant coaching hires, February 21-March 1, 1938, including former Minnesota Gopher star, Biggie Munn. Crisler was introduced to the student body on March 21 with a crowd of over 4,500 present. Crisler helped the Wolverines to a 71-16-3 record over 10 seasons including a National Championship in 1947; he instituted the "Winged" Football helmet and two-platoon system along with promoting Assistant Bennie Oosterbaan to Head Football Coach, 1948-1958, while his Assistant Athletic Director, Munn, became Michigan State's Head Football Coach, 1947-1953, and later Athletic Director, 1954-1971. Kipke went on to become a University of Michigan Regent, and Vice-President of Coca-Cola while Crisler coached Michigan football, 1938-1947, and then continued as athletic director, 1941-1968, replacing Yost.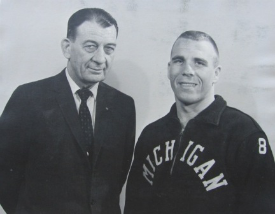 Keen and Bay
Cliff Keen was hired by Yost on December 1, 1925 to coach wrestling, he was recommended by his former football coach at Oklahoma A&M, John Maulbetsch, a former Michigan All-American, 1914-1916, who graduated from Ann Arbor High School. Keen also coached football for the Wolverines, 1926-1958; he was the longest tenured football coach in Michigan Athletic History withh 33 seasons, and the longest tenured Head Coach at Michigan with 45 seasons, 1925-1970. Keen served as Lieutenant Commander in the U.S. Navy during World War II, 1942-1945; he persuaded two of his football assistants, Ray Courtright and Wally Weber, to replace him while he was on a military leave of absence. All those records as well as his tenure for those three seasons at Michigan were credited to Keen despite his absence. When Keen retired in 1970 due to the mandatory retirement age of 70 at that time after coaching 13 conference championships, 68 All-Americans and 19 National Champions, he groomed former Big Ten Champion and All-American, Rick Bay, as his Assistant, 1966-1970, to become Head Wrestling Coach, 1970-1974.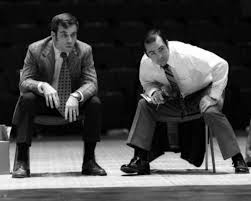 Bay and Johannesen
Bay led Michigan to their last Big Ten Championship in 1973, and a NCAA Runner-Up finish in 1974 with a 43-5-3 record over four seasons; his squads were undefeated in dual meets in his final two seasons. When Bay left, Athletic Director, Don Canham, who replaced Crisler in 1968 hired his assistant, Billy Joe Johannesen, to replace him. Bay and Johannesen wrestled for the Wolverines, 1963-1965. Bay went on to become President of the United States Wrestling Federation, a member of the Olympic Wrestling Committee, and was USA Wrestling's Man of the Year in 1980. He became Athletic Director at the University of Oregon, 1981-1984, Ohio State, 1984-1987, and was hired by George Steinbrenner in 1988 to become Executive Vice-President of the New York Yankees. Bay went on to become Athletic Director at the University of Minnesota, 1988-1991, President of the Cleveland Indiana, 1991-1992, Athletic Director at San Diego State University, 1995-2003. It was Bay who hired 1989 NCAA Championship Basketball Coach from Michigan, Steve Fisher, in 1999. Bay was inducted into the NACDA Hall of Fame in 2010 for NCAA Athletic Directors; Canham was inducted in 1988, and Crisler in 1968.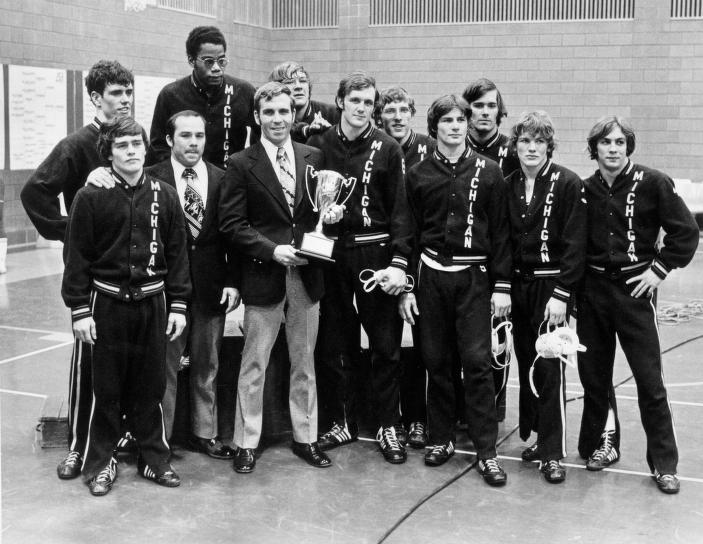 Bay with Michigan's last Big Ten Championship Wrestling Team in 1973--55 years ago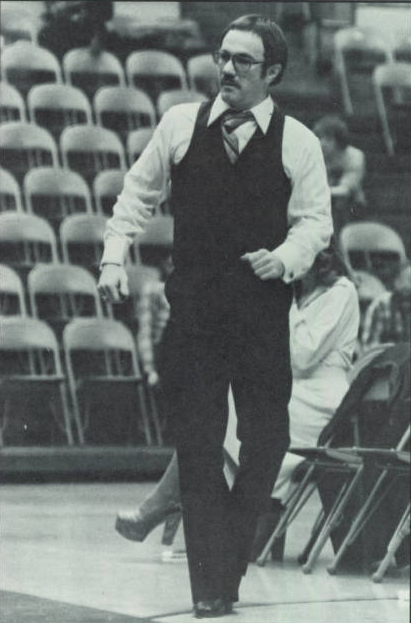 Tom Milkovich
Johannesen had a 43-22 record over four seasons, but also decided to leave to embrace new challenges after devoting his last eight years to Michigan wrestling. Johannesen recruited Three-Time NCAA Champion Mark Churella to Ann Arbor, and persuaded 1984 Olympic Champion Steve Fraser to remain on the team after he experienced problems academically and with his inability to beat teammate 1980 Olympian Mark Johnson in the wrestling room. Johannesen told other coaches of his decision at the Big Ten Wrestling Championships on March 4, 1978, held in Ann Arbor; then told Canham the next week. Canham immediately offered the position to Assistant Coach Cal Jenkins; he thought about the opportunity carefully, but after deliberation on the offer, he refused it. Canham then began approaching others. It is unknown in what order Canham began to offer candidates, but amongst the first was Tom Milkovich. The former 1973 Spartan NCAA Champion and Four-Time Big Ten Champion had always wanted to wrestle at Michigan for Cliff Keen, but Keen was retiring the year he finished high school in 1969. After one of Keen's old friends from Weatherford, Oklahoma, Swede Umbach, retired as Head Wrestling Coach at Auburn University, "Big Milk" got the call after being an Assistant Coach as Cleveland State and Indiana. Milkovich was hired for $26,000 which was 150% of what Canham paid Johannesen at that time. Milkovich led Auburn to the SEC Conference Championship and the first Southern Wrestling Program to achieve a Top 10 finish at the NCAA Championships in just four seasons. Milkovich turned down Canham's offer, and the Tigers dropped their wrestling program in 1981 due to Title IX. Milkovich was interviewed at Ohio State in 1986, but they hired Russ Hellickson.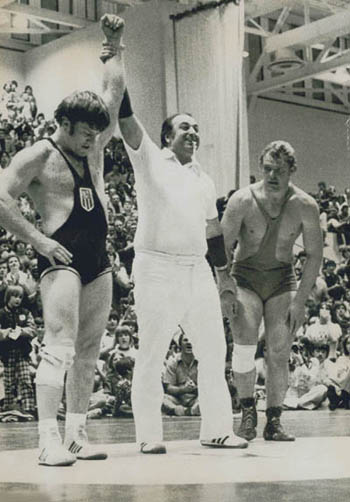 Russ Hellickson was an Assistant Coach at Wisconsin in 1978 when Canham called; he rejected the opportunity as he was still focused on the 1980 Olympics at that time as he was a Silver Medalist in the 1976 Olympics. In order to remain an "amateur" at that time, one could only be an Assistant Coach. Hellickson grew up in Wisconsin, and that is where he wrestled in high school and college; he and his wife, Nancy, published, The Crossface, for Badger wrestling fans in the state. Of course, in 1980, that was the United States Olympic Boycott so the wrestling team didn't compete; Hellickson was the Captain of that squad. Hellickson won 10 National Championships and earned Bronze and Silver Medals at the 1971 and 1979 World Championships. Hellickson was voted as USA Wrestling's Man of the Year, 1974-1975. Hellickson coached Ohio State, 1986-2006; Athletic Director, Rick Bay, hired him; he went on to coach 41 All-Americans and 5 National Champions and was Big Ten Coach of the Year in 1991 and 2006.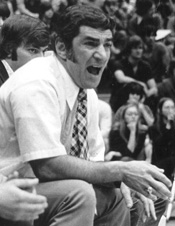 Also on Canham's radar was Tony DeCarlo, Head Football and Wrestling Coach at John Carroll University, a Division III School near Cleveland, OH. DeCarlo rejected Canham's offer, and went on to become the school's Athletic Director in 1986. He came to John Carroll in 1963, and retired in 2003. The Blue Streaks were NCAA Champions in 1975, Runner-Up in 1974 and 1976 with eleven Top 10 finishes as he coached 11 NCAA Champions and 62 All-Americans with a dual meet record of 211-64-1.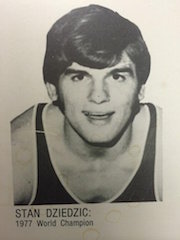 Stan Dziedzic
Another candidate the Canham offered was Michigan State Assistant Coach, Stan Dziedzic, 1972-1978, but he turned it down as he was also offered the opportunity to coach the U.S. Freestyle Wrestling Team, 1978-1984. Dziedzic wrestled at Slippery Rock where he was 118-2, and won a Bronze Medal in the 1976 Olympics, and 1977 World Championship. Dziedzic earned an Master's in Business Administration at the University of Nebraska, and worked a Salomon Brothers and Lehman Brothers, 1984-2005, until he retired. He was appointed as one of five FILA Vice-Presidents in 2010 after serving on the FILA Bureau since 2006.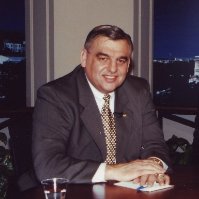 Larry Schiaccetano
Canham pursued was Larry Schiaccetano, former wrestling coach at New York Maritime and Montclair State where he was National Wrestling Coach of the Year, 1970 and 1975. "Shack" coached Louisiana State University, 1975-1985, until their program was dropped due to Title IX. He told me that Canham offered it to him on five occasions. Schiaccetano was an Assistant Team USA Coach in 1993, and coached the Syrian Olympic Team in 1984 and 1988; he was President of USA Wrestling, 1994-1998, and is a current member of FILA.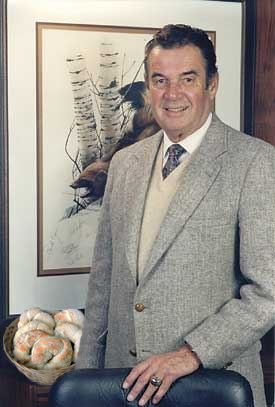 Don Canham
There were others that Canham may have approached including former Ypsilanti High School Head Coach, Bert Waterman, who coached at Yale University, 1974-1991, who won four State Championships and another four Runner-Up Trophies for the Braves, 1955-1973, with 22 state champions. Yale dropped their wrestling program in 1991 due to Title IX.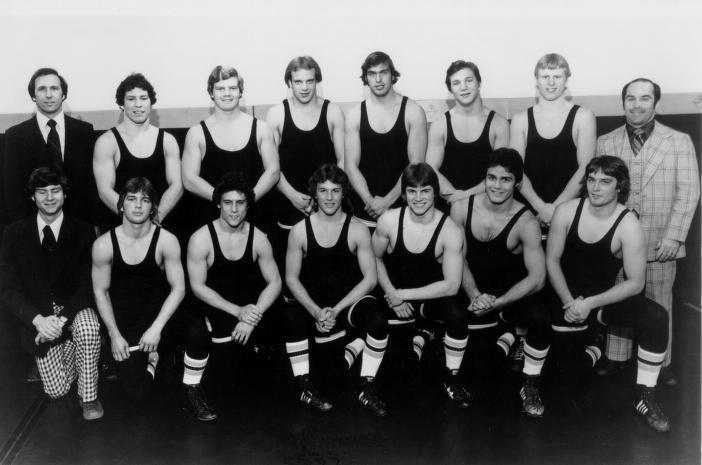 Michigan Wrestling Team in 1978; doesn't anyone want to coach them in 1979??? Two members of the 1979 Wolverine squad included 1984 Olympic Gold Medalist, Steve Fraser, and Three-Time NCAA Champion, Mark Churella
Canham incorporated former Wolverine Baseball player, Will Perry, who became Sports Information Director and then was promoted to Assistant Athletic Director, 1968-1994, in his coaching search; however, from March 5 until September 1, nearly 6 months, the wrestling team was without a coach while Canham's staff scrambled to find a replacement. Finally, Dale Bahr accepted the position, but even he first rejected the opportunity. Bahr went on to coach for 21 seasons, 1978-1999; he coached 43 All-Americans including 2 NCAA Champions and 13 Big Ten Champions with a 221-119-6 record in dual meets. Bahr hired Willie Gadson as his Assistant Coach in 1978, but he returned to coach at Iowa State, 1979-1982, while competing internationally. Bahr hired Joe Wells, 1980-1992.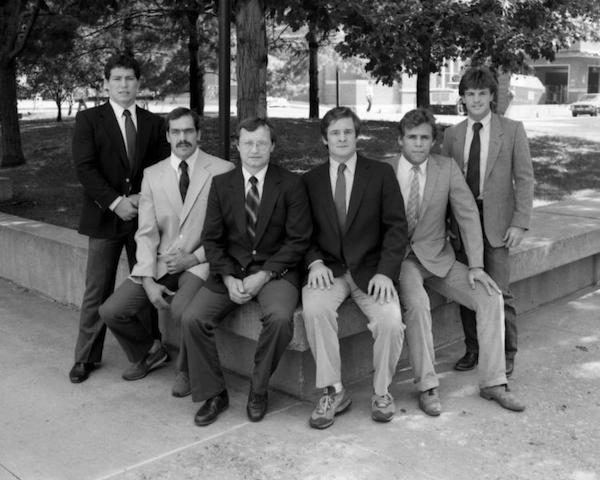 Michigan Wrestling Coaches in 1983 included future Olympic Wrestling Coach, Steve Fraser, Ann Arbor Pioneer High School Coach Bill Petoskey, Bahr, Wells, Steve Goss, and John Hartupee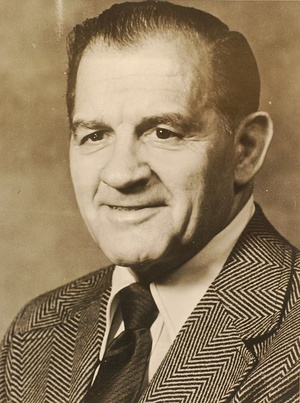 Bahr was coached at Iowa State by one of Keen's former wrestlers, Harold Nichols, 1939 NCAA Champion at Michigan; Nichols led the Cyclones to 6 NCAA Championships with 38 NCAA Champions, 91 conference champions, and 156 All-American plus a dual meet record of 492-93-14. Nichols coached Dan Gable, 1966-1970. Nichols was sent by Keen in 1935 to Ann Arbor High School to start their wrestling program; both Keen and Michigan State Coach Fendley Collins organized the Michigan High School State Wrestling Tournament in 1939. Gable was one of his "Nicks" assistants until he was offered an opportunity to coach at the University of Iowa in 1973 by former Bump Elliott, former Wolverine Football Star, 1946-1947, and Football Coach, 1957-1968, who became the Hawkeyes Athletic Director, 1970-1991. Gable won a Gold Medal in the 1976 Olympics, and then became the Hawkeye's Head Wrestling Coach, and won 21 consecutive Big Ten Championships and 15 NCAA Championships, 1976-1997; he coached an incredible 45 NCAA Champions, 152 All-Americans, 106 Big Ten Champions with a dual meet record of 355-21-5. Elliott also hired Hayden Fry in 1979, expanded Kinnick Football Stadium to seat over 70,000, and painted the visitors locker room pink while adopting the Pittsburgh Steeler Black and Gold uniforms; these changes resulted in their first Rose Bowl appearance in 23 years. During Elliott's tenure at Iowa, the Hawkeyes won 29 Big Ten Championships in six sports, 11 NCAA Wrestling Titles, three Rose Bowl trips, a Final Four in basketball, and a College World Series appearance in baseball. Elliott was inducted into the NACDA Hall of Fame in 1997.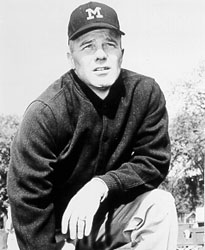 Chalmers "Bump" Elliott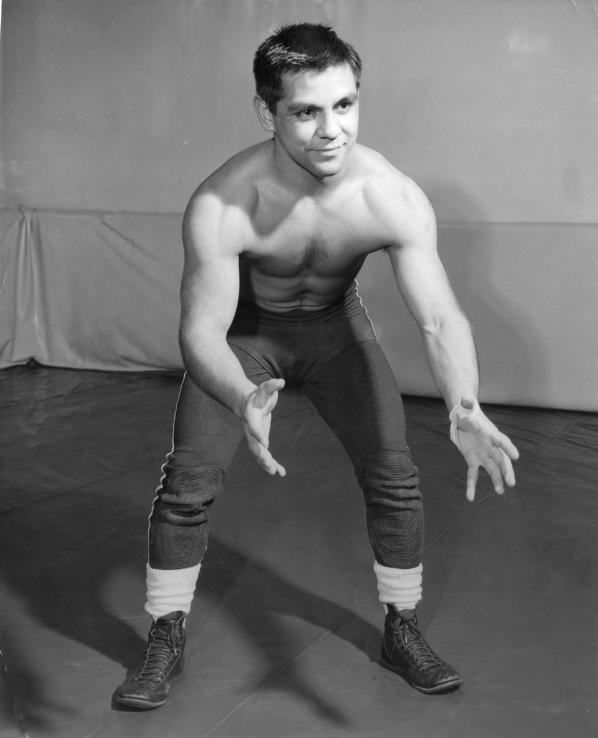 Mike Rodriquez
Ironically, although Canham shared an office for years with Cliff Keen as track and wrestling coaches, Canham never approached nor consulted with Keen for help or advice during the 1978 coaching search. Two obvious candidates were ignored by Canham during the search, the first was Mike Rodriquez. Coach Rod was a Three-Time Big Ten Champion and Two-Time NCAA Runner-Up, 1954-1956, who also competed on the World Team in 1961 where he finished 5th; he was recognized as National Wrestling Coach of the Year in 1972 after winning state titles for Detroit Catholic Central, 1969-1971, 1974, and 1978. Rodriquez was never contacted by Canham, and Coach Rod was quite upset by the lack of consideration; he continued coaching the Shamrocks until he retired in 2007 after 52 seasons. He coached 38 individual state champions and 125 state place winners, and garnered two more state team titles.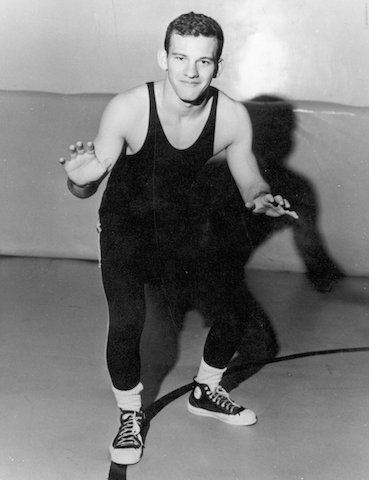 Bob Fehrs
Another obvious candidate neglected was Bob Fehrs! Fehrs was a Three-Time NCAA Finalist and Three-Time Big Ten Champion, 1966-1968, who coached at Northern Michigan, 1974-1978, where he helped produce 8 All-Americans with a 36-8 record; he then took the Nebraska Head Wrestling Coach, 1978-1985, after being spited by Canham where he coached 12 All-Americans with a 95-51 dual meet record with two NCAA Champions including Olympians, Bill and Jim Scherr. The Scherr brothers both earned USA Wrestling's Man of the Year Award in 1994 and 2013.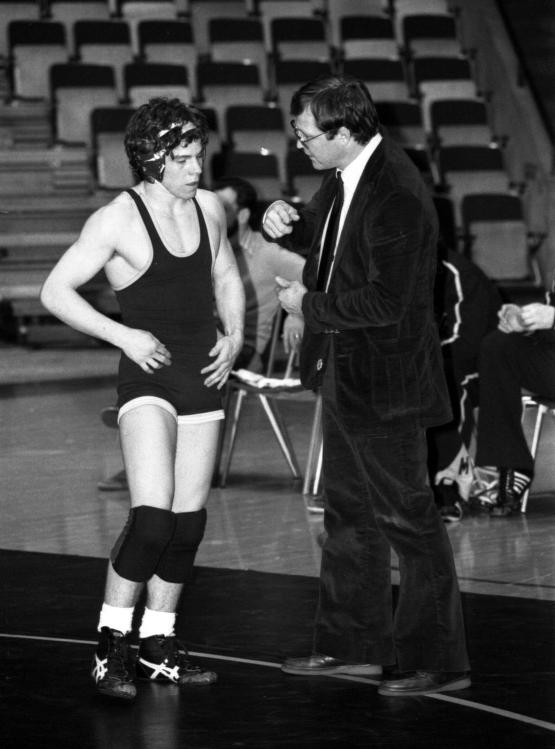 Joe McFarland and Dale Bahr in 1981
One of Bahr's first recruits in 1979 was Joe McFarland; he wrestled for the Wolverines, 1980-1985, and trained at Michigan while coaching as a graduate assistant while he competed internationally. McFarland won a Silver Medal in the 1986 World Championships after earning a Big Ten Championship and becoming a Four-Time All-American; Bahr hired McFarland as an Assistant Coach, 1992-1999, after Joe was Head Coach at Indiana, 1989-1992. Joe Wells, Bahr's Assistant Coach, 1980-1992, was hired as Head Coach at Oregon State, 1993-2006. Wells was NWCA Assistant Coach of the Year in 1988, and McFarland won the same award in 1994. McFarland became Michigan's Head Wrestling Coach, 1999-2018; his Assistant, Kirk Trost, won the NWCA Assistant Coach of the Year Award in 2005. McFarland coached 5 NCAA Champions, 60 All-Americans, and 19 Individual Big Ten Champions with eleven Top 10 NCAA and two Top 5 finishes, and a dual meet record of 214-105-6; he was named Big Ten Coach of the Year in 1990 for the Hoosiers. McFarland announced his retirement at the 2018 NCAA Championships on March 19; Michigan immediately conducted a new search to replace him.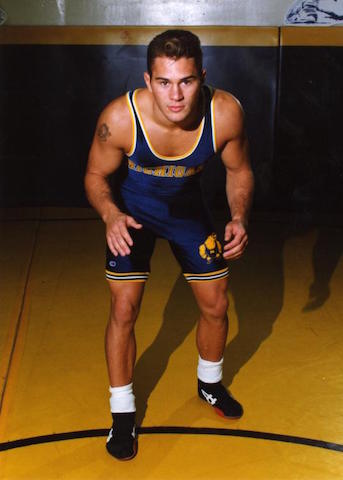 Sean Bormet
Sean Bormet was announced as Michigan's 10th Head Wrestling Coach on March 27, 2018 just one day after the required 7 day job posting expired by Athletic Director Warde Manuel with no interviews conducted in one of the shortest head coaching searches in Michigan Athletic History, and just 8 days following McFarland's public announcement. Bormet was McFarland's Assistant Coach, 1999-2000, and 2011-2018; he also served as an Assistant Coach at Wisconsin, 1995-1999, and was a former Two-Time Big Ten Champion and NCAA Runner-Up, 1991-1994 for the Wolverines.